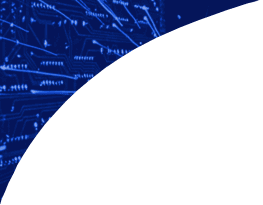 Engineering and Manufacturing Services (EMS) manufactures and supplies cost-effective sensors and controls for process automation and industrial applications. EMS started with the design of ultrasonic sensors and now offers a full line of ranging and proximity sensors using ultrasonic technology under the Sonarange and Sonaprox trademarks.
Ultrasonic Proximity sensors
Ultrasonic Range sensors
Optical Sensors
Inductive Proximity Sensors
Level Switches
Speed Monitors
Speed Controls
Process Controllers
EMS sensors can be fully integrated into and operate with standard PLC, DCS, SCADA, or other control systems using standard operating voltages and output signals. EMS sensors are suited for applications in a wide variety of industries such as: food processing, packaging, factory automation, chemical processing, pulp and paper, water and wastewater, textiles, metals processing and finishing, robotics and industrial process control.
EMS sensors combine with the "Sentry" line of controls for a complete "stand alone" system that is rugged, reliable and economical ($125-$175 each). The "Sentry" line of controls includes:
Speed Sentry - Over, under & zero speed detection with one or two alarm relays - programmable - "auto learn" feature
Sonaprox Sentry - Ultrasonic proximity detection
Sonarange Sentry - Dual setpoint non-contact ranging sensor control
Float Sentry - Liquid level control
Prox Sentry - On/off proximity point control
*Sonarange and Sonaprox are registered trademarks of Engineering and Manufacturing Services, Inc.